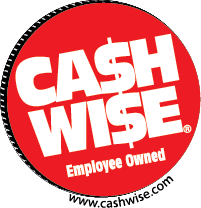 Here are the best Cash Wise deals available this week! Pick up a great deal on light bulbs, juice, pepperoni, bread, and more.
Check out the ongoing deals on the Cash Wise deals and coupon matchups page.
Cash Wise Resources:
Check out these sales and coupons on your phone! Download the Favado app to your smartphone today.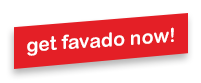 Multi-Item Deals
Buy 2 Participating Peter Pan Peanut Butter, Get FREE Food Club Grape Jelly (With In-Store Coupon)
Peter Pan Peanut Butter, 16.3 oz – $1.99
FREE Food Club Grape Jelly, 32 oz wyb (2) Peter Pan Peanut Butter (Limit 1 FREE; Cash Wise In-Store Coupon) – Expires 2/22/14Includes: Creamy or Crunchy
Final Price: $1.99
Produce
Lettuce, Fresh Express – $1.77
Includes: Green & Crisp, 12 oz; Lettuce Trio, 9 oz; Premium Romaine, 9 oz; or Spinach, 9 oz
$1.50/2 Fresh Express Bags – 1-5-14 SS – (exp. 03/31/14)
Final Price: $1.02
Bread & Bakery
Thomas English Muffins, 6 ct – $1.88
Includes: Original or Whole Grain
Village Hearth Cottage Bread, 1.5 lb – $2.28
Includes: White or Wheat
Final Price: $1.23
Buy 1; Use (1) $0.55/1 coupon; Includes Checkout 51 savings
Packaged Meats
Hormel Pillow Pack Pepperoni, 3.15 – 3.5 oz – $1.44
Includes: Select Varieties
$1.00/2 Hormel Pepperoni – 1-19-14 SS – (exp. 03/17/14)
Final Price: $0.94
Land O'Frost Bistro Lunch Meats, 6 oz – $1.98
Includes: Select Varieties
$0.75/1 Land O'Frost Bistro Favorites Lunch Meat – 2-16-14 RP – (exp. 03/16/14)
Final Price: $1.23
Canned Goods & Soups
Starkist Chunk Light Tuna Pouch, 2.6 – 3 oz – $1.22
$1.00/2 Starkist Tuna Pouch Products – 1-5-14 SS – (exp. 03/02/14)
Final Price: $0.72
Condiments, Spice & Baking
FREE Food Club Ketchup, 36 oz (With Additional $30 Purchase; Cash Wise In-Ad Coupon) – Expires 2/22/14
Final Price: Free
Refrigerated
Tropicana Orange Juice, 59 oz – $2.94
Includes: Regular or Farmstand
$1.00/1 Tropicana Farmstand, 46 oz – 1-19-14 SS – (exp. 03/31/14)
Final Price: $1.94
Home Supplies
Essential Everyday Soft White 60 Watt Light Bulbs, 4 ct – $0.88
$0.75/1 Essential Everyday Product – 1-26-14 RP – (exp. 02/22/14)
Final Price: $0.13