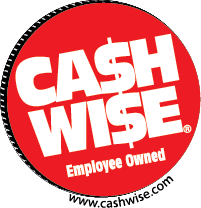 Here are the best Cash Wise deals available this week! Get 16% off your entire fresh meat purchase, as well as great deals on strawberries, cereal, crackers, and more.
Check out the ongoing deals on the Cash Wise deals and coupon matchups page.
Cash Wise Resources:
Check out these sales and coupons on your phone! Download the Favado app to your smartphone today.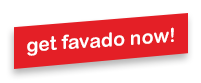 Prices are based on the Waite Park, MN store flyer. Prices and sale dates may vary by store.
Multi-Item Deals
* 16% OFF All Fresh and Packaged Meats You Can Fit in a Bag
Fresh and Packaged Meats – 16% OFF
Bags Available in the Meat Department
Produce
Strawberries, 1 lb – $1.88
Breakfast & Cereal
$1.98 Kellogg's Cereal (Limit 4; Cash Wise In-Ad Coupon) – Expires 4/5/14Includes: Rice Krispies Brown Rice Gluten Free, 12 oz; Frosted Flakes Chocolate, 14.7 oz; Krave Smores, 11 oz; Krave Chocolate, 11.4 oz; Krave Double Chocolate, 11 oz; Apple Jacks Cinnamon, 10.7 oz; Cocoa Krispies, 15.5 oz; Rice Krispies, 12 oz; Corn Pops, 12.5 oz; Froot Loops, 12.2 oz; Apple Jacks, 12.2 oz; Smacks, 15.3 oz; or Frosted Flakes, 15 oz
Final Price: $0.48
Buy 1; Use (1) $1.50/1 coupon and (1) $1.98 Cash Wise coupon
Cookies, Snacks & Candy
Nabisco Snack Crackers, 5.5 – 9.1 oz – $2.88
Includes: Select Varieties
Out-of-Pocket Price: $1.88
Final Price: $0.88
Buy 1; Use (1) $1/1 coupon; Includes Checkout 51 savings
Frozen Foods
Healthy Choice Frozen Dinners, 9.5 – 12.33 oz – 5/$6.50
5/$6.50 Healthy Choice Frozen Dinners, 9.5 – 12.33 oz (Must Buy 5; Cash Wise In-Ad Coupon) – Expires 4/5/14Includes: Select Varieties
Final Price: $1.30
FREE Kemps Ice Cream, 56 oz (With Additional $30 Purchase; Cash Wise In-Ad Coupon) – Expires 4/5/14Includes: Vanilla or New York Vanilla
Final Price: Free