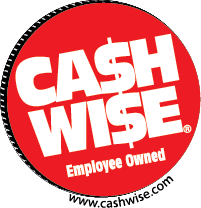 Here are the best Cash Wise deals available this week! Grab great deals on chicken, cereal, peanut butter, cookies, and more this week.
Check out the ongoing deals on the Cash Wise deals and coupon matchups page.
Cash Wise Resources:
Check out these sales and coupons on your phone! Download the Favado app to your smartphone today.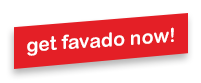 Prices are based on the Waite Park, MN store flyer. Prices and sale dates may vary by store.
Produce
Asparagus, per lb – $1.67
Bread & Bakery
Village Hearth Hamburger or Hot Dog Buns, 8 ct – $1.58
Includes: Select Varieties
Final Price: $1.03
Meat, Poultry & Fish
Farmland Chef's Prime Pork Roast – B1G1
B1G1 Farmland Chef's Prime Pork Roast (Limit 1 FREE; Cash Wise In-Store Coupon) – Expires 3/15/14
Gold'n Plump Chicken – $2.00
Includes: Drumsticks or Thighs, 24 oz; or Ground Chicken, 16 oz
Final Price: $1.00
Condiments, Spice & Baking
Peter Pan Peanut Butter, 16.3 oz – $1.88
Includes: Creamy or Crunchy
Breakfast & Cereal
Malt-O-Meal Cereal, 11 – 15 oz
FREE Malt-O-Meal Cereal, 11 – 15 oz (With Additional $30 Purchase; Cash Wise In-Ad Coupon) – Expires 3/15/14Includes: Select Varieties
Final Price: Free
Cookies, Snacks & Candy
Keebler Fudge Shoppe Cookies, 6.6 – 15 oz – B1G1
B1G1 Keebler Fudge Shoppe Cookies, 6.6 – 15 oz (Limit 1 FREE; Cash Wise In-Ad Coupon) – Expires 3/15/14Includes: Select Varieties
Buy 2; Use (2) $1.50/1 coupons and (1) B1G1 Cash Wise coupon
Kellogg's Fruit Snacks or Rice Krispy Treats – 3/$4.98
3/$4.98 Kellogg's Fruit Snacks or Rice Krispy Treats (Must Buy 3; Cash Wise In-Ad Coupon) – Expires 3/15/14Includes: Fruit Snacks, 8 oz; or Rice Krispy Treats, 6.2 – 6.24 oz
Final Price: $0.66
Buy 3; Use (2) $1.50/1 coupons and (1) 3/$4.98 Cash Wise coupon
Refrigerated
Minute Maid Pure Squeezed Orange Juice, 59 oz – B1G1
B1G1 Minute Maid Pure Squeezed Orange Juice, 59 oz (Limit 1 FREE; Cash Wise In-Ad Coupon) – Expires 3/15/14Includes: Select Varieties
Buy 2; Use (2) $1/1 coupons and (1) B1G1 Cash Wise coupon