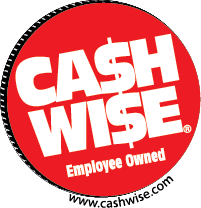 Here are the best Cash Wise deals available this week! Get FREE Mac & Cheese, plus great deals on raspberries, bread, pizza, cheese, and more.
Check out the ongoing deals on the Cash Wise deals and coupon matchups page.
Cash Wise Resources:
Check out these sales and coupons on your phone! Download the Favado app to your smartphone today.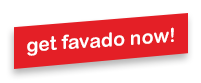 Prices are based on the Waite Park, MN store flyer. Prices and sale dates may vary by store.
Produce
Raspberries, 6 oz – $2.44
Includes: Driscoll's
Final Price: $1.94
Bread & Bakery
Country Hearth Split Top Bread, 24 oz – $1.98
Includes: White or Wheat
Final Price: $1.43
Meat, Poultry & Fish
Sunny Roost Chicken Thighs or Drumsticks, per lb – $0.98
Condiments, Spice & Baking
Peter Pan Peanut Butter, 16.3 oz – $1.97
Includes: Creamy or Crunchy
Grains, Pasta & Sides
Kraft Spiral Mac & Cheese, 5.5 oz – 3 FREE
3 FREE Kraft Spiral Mac & Cheese, 5.5 oz (With Additional $30 Purchase; Cash Wise In-Ad Coupon) – Expires 5/31/14
Final Price: Free
Breakfast & Cereal
Kellogg's Pop-Tarts, 8 ct – 3/$5
3/$5 Kellogg's Pop-Tarts, 8 ct (Must Buy 3; Cash Wise In-Ad Coupon) – Expires 5/31/14Includes: Select Varieties
$1.00/3 Kellogg's Pop Tarts Toaster Pastries or Mini Crisps, 6 ct or Larger – 4-27-14 RP – (exp. 06/08/14)
Final Price: $1.27
Buy 3; Use (3) $0.40/1 coupons and (1) 3/$5 Cash Wise coupon
Frozen Foods
Jack's Pizza, 14 – 18.9 oz – $2.38
Includes: Select Varieties
$0.75/1 Jack's Pizza, 14.5 – 30.5 oz – 5-18-14 SS – (exp. 06/18/14)
Final Price: $1.63
Dairy
Crystal Farms Shred or Chunk Cheese, 8 oz – 3/$5
3/$5 Crystal Farms Shred or Chunk Cheese, 8 oz (Must Buy 3; Cash Wise In-Ad Coupon) – Expires 5/31/14Includes: Select Varieties
Final Price: $1.67
Refrigerated
Simply Ades, 64 oz – $2.44
Includes: Select Varieties
Final Price: $1.69
Personal Care
Suave Professionals Shampoo or Conditioner, 12.6 – 14.5 oz – $1.48
Includes: Select Varieties
Final Price: $0.48