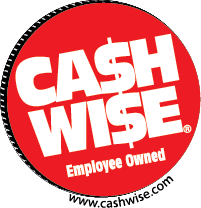 Here are the best Cash Wise deals available this week! Get FREE KC Masterpiece Beans, a great deal on chicken, cheap orange juice, and more.
Check out the ongoing deals on the Cash Wise deals and coupon matchups page.
Cash Wise Resources:
Check out these sales and coupons on your phone! Download the Favado app to your smartphone today.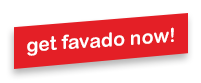 Prices are based on the Waite Park, MN store flyer. Prices and sale dates may vary by store.
Produce
Grapes, Red, Seedless, per lb – $1.67
Meat, Poultry & Fish
Gold'n Plump Drumsticks or Thighs, 24 oz – $2.50
Final Price: $1.00
Gold'n Plump Ground Chicken, 16 oz – $2.50
Final Price: $1.00
Canned Goods & Soups
Butter Kernel Vegetables, 14.5 – 15 oz – 5/$2.98
5/$2.98 Butter Kernel Vegetables, 14.5 – 15 oz (Must Buy 5; Cash Wise In-Ad Coupon) – Expires 5/10/14Includes: Original Cut or French Green Beans, Cream or Whole Kernel Corn, or Sweet Peas
Final Price: $0.60
Campbell's Condensed Soup, 10.5 – 11.5 oz – 5/$4.50
5/$4.50 Campbell's Condensed Soup, 10.5 – 11.5 oz (Must Buy 5; Cash Wise In-Ad Coupon) – Expires 5/10/14Includes: Select Varieties
Final Price: $0.70
Buy 5; Use (1) $1/5 coupon and (1) 5/$4.50 Cash Wise coupon
KC Masterpiece Baked Beans, 16 oz
FREE KC Masterpiece Baked Beans, 16 oz (With Additional $30 Purchase; Cash Wise In-Ad Coupon) – Expires 5/10/14Includes: Original, Bourbon, or Hickory Brown Sugar
Final Price: Free
Condiments, Spice & Baking
Kraft Mayo or Miracle Whip, 22 – 30 oz – $2.48
$2.48 Kraft Mayo or Miracle Whip, 22 – 30 oz (Limit 1; Cash Wise In-Store Coupon) – Expires 5/10/14Includes: Select Varieties
Final Price: $2.48
Breakfast & Cereal
Kellogg's Pop-Tarts, 8 ct – $1.88
$1.88 Kellogg's Pop-Tarts, 8 ct (Limit 4; Cash Wise In-Ad Coupon) – Expires 5/10/14Includes: Select Varieties
Final Price: $0.38
Buy 1; Use (1) $1.50/1 coupon and (1) $1.88 Cash Wise coupon
Frozen Foods
Clear Value Boneless Skinless Chicken Breast Fillets, 2.5 lb – $3.98
Refrigerated
Kemps Orange Juice, half gallon – $1.88