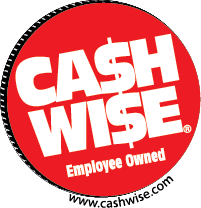 Here are the best Cash Wise deals available this week! Check out the ongoing deals on the Cash Wise deals and coupon matchups page.
Cash Wise Resources:
Check out these sales and coupons on your phone! Download the Favado app to your smartphone and start saving today.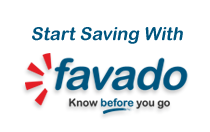 Prices are based on the Waite Park, MN store flyer. Prices and sale dates may vary by store.
Multi-Item Deals
Kemps Sale (Waite Park and St. Cloud East Locations Only)
Kemps Cottage Cheese, 22 oz – $2.98
Includes: Select Varieties
Kemps Ice Cream Sandwiches, 6 pk – $0.98
Kemps Select Milk, gallon – $2.98
Includes: White or Chocolate
Breakfast & Cereal
Kellogg's Cereal – FREE With Coupon
Includes: Corn Pops, 12.5 oz; Froot Loops, 12.2 oz; Rice Krispies, 12 oz; Apple Jacks, 12.2 oz; or Frosted Flakes, 15 oz
FREE Kellogg's Cereal, 12 – 15 oz (Select Varieties); With Additional $30 Purchase – Cash Wise In-Ad Coupon – (exp. 08/02/14)
Final Price: Free
Kellogg's Pop-Tarts, 8 ct – $1.98
Final Price: $0.48
Cookies, Snacks & Candy
Keebler Club Crackers, 10.5 – 16 oz – $2.88
Includes: Select Varieties
Final Price: $1.38
Kellogg's Rice Krispies Treats or Fruit Snacks, 4.68 – 8 oz – $1.98
Includes: Select Varieties
Final Price: $0.48
Beverages
Powerade, 32 oz – 15/$10.00 Coupon Price
Includes: Select Varieties
15/$10.00 Coupon Price Powerade, 32 oz; Must Buy 15 – Cash Wise In-Store Coupon – (exp. 08/02/14)
Final Price: $0.67
Frozen Foods
Blue Bunny Ice Cream, 56 oz – $3.00
Includes: Select Varieties
Final Price: $2.00
Home Supplies
Scrubbing Bubbles, 22 – 32 oz – $2.44
Includes: Select Varieties
$1.00/2 Scrubbing Bubbles Bathroom Cleaning Products – 7-27-14 SS – (exp. 08/06/14)
Out-of-Pocket Price: $1.44
Final Price: $0.44
Buy 1; Use (1) $1/1 coupon; Includes Checkout 51 Savings