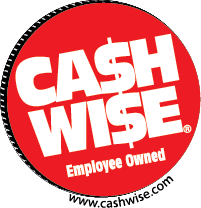 Here are the best deals inside the new Cash Wise July Coupon Savings booklet! Check out the ongoing deals on the Cash Wise deals and coupon matchups page.
Cash Wise Resources:
Check out these sales and coupons on your phone! Download the Favado app to your smartphone and start saving today.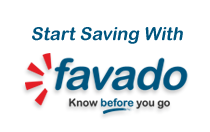 Prices and coupons are valid through 7/19/14
Produce
Salad, Blends, 5 – 12 oz – $1.98 Coupon Price
Includes: Fresh Express
Final Price: $1.48
Buy 2; Use (1) $1/2 coupon and (1) $1.98 Cash Wise coupon
Bread & Bakery
Country Hearth English Muffin Toast, 1 lb – $1.88
Final Price: $1.33
Meat, Poultry & Fish
Gold'n Plump Boneless Skinless Chicken Breast Portions, 16 oz – $2.98 Coupon Price
$2.98 Coupon Price Gold'n Plump Boneless Skinless Chicken Breast Portions, 16 oz; Limit 3 – Cash Wise Coupon Book Coupon – (exp. 07/19/14)
Final Price: $2.98
Condiments, Spice & Baking
Gedney Burger Chip Pickles, 32 oz – $1.48 Coupon Price
Includes: Select Varieties
$1.48 Coupon Price Gedney Burger Chip Pickles, 32 oz; Limit 2 – Cash Wise Coupon Book Coupon – (exp. 07/19/14)
Final Price: $1.48
Skippy Peanut Butter, 16.3 oz – $1.77 Coupon Price
Includes: Creamy or Chunky
$1.77 Coupon Price Skippy Peanut Butter, 16.3 oz; Limit 2 – Cash Wise Coupon Book Coupon – (exp. 07/19/14)
Final Price: $1.77
Grains, Pasta & Sides
Creamette Short Cut Pasta, 12 – 16 oz – $0.77 Coupon Price
Includes: Select Varieties
$0.77 Coupon Price Creamette Short Cut Pasta, 12 – 16 oz; Limit 4 – Cash Wise Coupon Book Coupon – (exp. 07/19/14)
Final Price: $0.77
Cookies, Snacks & Candy
Keebler Townhouse Crackers, 9.2 – 13.8 oz – 2/$4.88 Coupon Price
Includes: Select Varieties
Final Price: $0.94
Buy 2; Use (2) $1.50/1 coupons and (1) 2/$4.88 Cash Wise coupon
Keebler Wheatables Crackers, 8 – 8.5 oz – 2/$4.88 Coupon Price
Includes: Select Varieties
Final Price: $0.94
Buy 2; Use (2) $1.50/1 coupons and (1) 2/$4.88 Cash Wise coupon
Beverages
Clear Value Drinking Water, 24 pk – $2.22
Includes: Select Varieties
Crystal Light On the Go Drink Enhancers, 10 ct – $1.88
Includes: Select Varieties
Final Price: $0.88
Gatorade Thirst Quenchers, 32 oz – 10/$8 Coupon Price
Includes: Select Varieties
10/$8 Coupon Price Gatorade Thirst Quencher, 32 oz; Must Buy 10 – Cash Wise Coupon Book Coupon – (exp. 07/19/14)
Final Price: $0.80
Frozen Foods
Eggo Waffles or Pancakes, 10.7 – 14.8 oz – $1.99
Includes: Select Varieties
Final Price: $0.49
Kemps Ice Cream, 56 oz – $2.44
Includes: Select Varieties
Dairy
Food Club Cheese Shreds or Chunks, 8 oz – 3/$5 Coupon Price
Includes: Select Varieties
3/$5 Coupon Price Food Club Cheese Shreds or Chunks, 8 oz; Must Buy 3 – Cash Wise Coupon Book Coupon – (exp. 07/19/14)
Final Price: $1.67
Food Club Sour Cream, 16 oz – $1.44 Coupon Price
Includes: Select Varieties
$1.44 Coupon Price Food Club Sour Cream, 16 oz; Limit 2 – Cash Wise Coupon Book Coupon – (exp. 07/19/14)
Final Price: $1.44
Pillsbury Grands Biscuits, 12 – 17.3 oz – $0.98
Includes: Select Varieties
$0.50/1 Refrigerated Pillsbury Grands! Biscuits – 5-4-14 SS – (exp. 07/26/14)
Final Price: $0.48
Yoplait Yogurt, 6 oz – 10/$4.44 Coupon Price
Includes: Thick & Creamy or Light
$0.40/6 Yoplait Yogurt Cups – 6-8-14 SS – (exp. 08/02/14)

$0.50/8 Yoplait Yogurt Cups – 6-8-14 SS – (exp. 08/02/14)

10/$4.44 Coupon Price Yoplait Yogurt, 6 oz; Includes Thick & Creamy or Light; Must Buy 10 – Cash Wise Coupon Book Coupon – (exp. 07/19/14)
Final Price: $0.39
Buy 10; Use (1) $0.50/8 coupon and (1) 10/$4.44 Cash Wise coupon
Refrigerated
Minute Maid Pure Squeezed Orange Juice, 59 oz – $2.44 Coupon Price
Includes: Select Varieties
$2.44 Coupon Price Simply Ade or Minute Maid Pure Squeezed Orange Juice, 59 oz; Limit 2 – Cash Wise Coupon Book Coupon – (exp. 07/19/14)
Final Price: $2.44
Home Supplies
Finish Gelpacs or Powerballs, 17 – 20 ct – 2/$5.88 Coupon Price
Includes: Select Varieties
2/$5.88 Coupon Price Finish Dishwasher Detergent, Jet Dry, Gelpacs, or Powerballs; Must Buy 2 – Cash Wise Coupon Book Coupon – (exp. 07/19/14)

FREE Finish Quantum 10 or 12 ct; Powerball or Gelpacs 12, 17 or 20 ct; or Finish Rinse Aid, 6.76 or 8.45 oz; Maximum Value $9 (Mail In Rebate Valid 6/15 – 7/12) – 6-15-14 SS – (exp. 07/12/14)
Out-of-Pocket Price: $2.94
Final Price: Free
Buy (1) Jet Dry and (1) Gelpacs or Powerballs; Use (1) 2/$5.88 Cash Wise coupon; Submit for mail-in rebate
Finish Jet Dry, 6.76 – 8.45 oz – 2/$5.88 Coupon Price
Includes: Select Varieties
2/$5.88 Coupon Price Finish Dishwasher Detergent, Jet Dry, Gelpacs, or Powerballs; Must Buy 2 – Cash Wise Coupon Book Coupon – (exp. 07/19/14)

FREE Finish Quantum 10 or 12 ct; Powerball or Gelpacs 12, 17 or 20 ct; or Finish Rinse Aid, 6.76 or 8.45 oz; Maximum Value $9 (Mail In Rebate Valid 6/15 – 7/12) – 6-15-14 SS – (exp. 07/12/14)
Out-of-Pocket Price: $2.94
Final Price: Free
Buy (1) Jet Dry and (1) Gelpacs or Powerballs; Use (1) 2/$5.88 Cash Wise coupon; Submit for mail-in rebate