If you love using the Ibotta app for iOS and Android, you'll want to download another brand new app that's very similar! It's called Checkout 51.
Checkout 51 is a free app for iOS or Android. By using this new app, you can earn cash back on lots of different items, ranging from groceries to personal care products. They'll give the cash back even if you used coupons!
Even if you don't have a smartphone, you can still get in on the savings too. Just upload pictures of your receipts directly to their website to earn cash back! Isn't that cool?
Here's how to get started: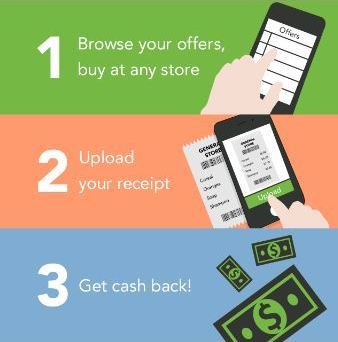 First, head over and register for a Checkout 51 account. You can sign in with your Facebook account, or create one with your email address. Enter your location, and you'll see the offers available in your area.
Next, head out to your store and purchase the items listed on the offers screen. Some offers are only valid at specific stores, so make sure to check the fine print before you purchase.
When you get home, open the app on your smartphone or log into your Checkout 51 account on your computer. You'll scan your receipt to show that you purchased the item, and you'll see money show up in your account shortly.
Once you have $20 in your account, you can "cash out". They'll send you a check in the mail, which you can then deposit at your bank. PayPal is also an option.
Remember that these will be credited to your account, and they won't come off at checkout.
So what are you waiting for? Sign up for Checkout 51 today and start earning.