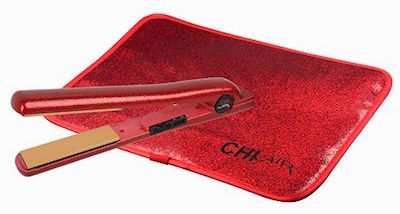 Here's another Kohl's deal for ya! Kohl's has the CHI Air Classic Tourmaline Ceramic Flat Iron (1-in.) on sale for $69.99. This item comes with a bonus thermal glitter mat as well.
You can use coupon code THANKS15 to save 15%, dropping the price down to $59.49. It will ship for free too!
Since you're spending more than $50, you'll also receive $15 in Kohl's Cash. After netting the Kohl's Cash, it's like paying just $44.99 for this $129.99 flat iron!
Buy CHI Air Classic Tourmaline Ceramic Flat Iron (1-in.) – $69.99
Use coupon code THANKS15 to save 15% (deducts $10.50)
Pay $59.49
Get back $15 in Kohl's Cash
Final cost: $44.99
Buy CHI Flat Iron