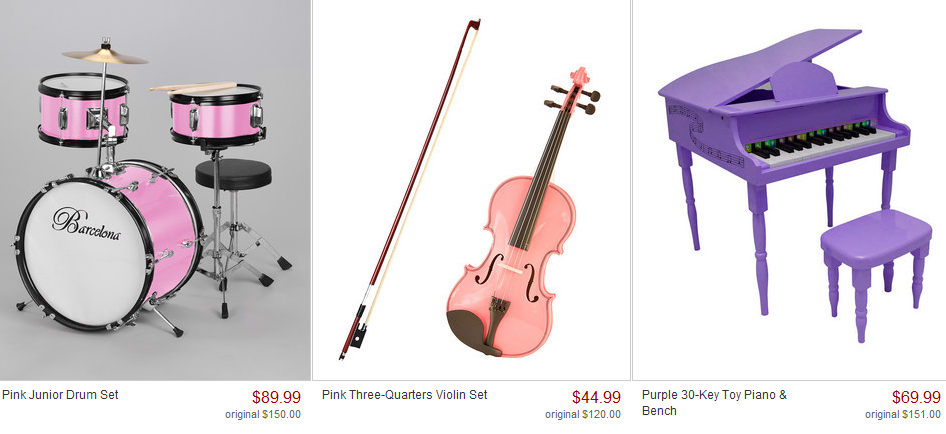 If you're looking at buying some musical instruments for gifts, there is a super sale right now on child sized musical instruments at Zulily.  The shipping on the drum set was $6.95 so I assume all shipping is this flat rate.  Also, once you pay for shipping once, you get free shipping on any other Zulily orders placed the same day.
My kids love their child sized musical instruments.  It helps them be musical without having to mess with a cumbersome full size instrument.  Here are some of the prices today:
Tambourine – $10.99
Ukelele – $16.99
Toy Acoustic Guitar – $12.99
Acoustic Guitar (various sizes) – $29.99 and up
Electric Guitar with amp and strap – $69.99
Drum Set – $89.99
Violin (various sizes) – $44.99
Toy Piano with Bench – $69.99
This sale ends 7/14 at 6am PDT.  Shop today!