Here are the best Coborn's deals available this week! Get great deals on light bulbs, pepperoni, lunch meat, and more.
Check out the ongoing deals on the Coborn's Deals and Coupon Matchups page.
Coborn's Resources:
Check out these sales and coupons on your phone! Download the Favado app to your smartphone today.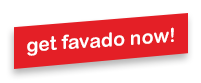 Bread & Bakery
Thomas English Muffins, 6 ct – $1.99
Includes: Original or Whole Grain
Meat, Poultry & Fish
Farmland Pork Loin Chops, 4 oz – $1.00
Packaged Meats
Hormel Pepperoni, 3.15 – 3.5 oz – $1.50
Includes: Select Varieties
$1.00/2 Hormel Pepperoni – 1-19-14 SS – (exp. 03/17/14)
Final Price: $1.00
Land O'Frost Bistro Lunch Meats, 6 oz – $2.00
Includes: Select Varieties
$0.75/1 Land O'Frost Bistro Favorites Lunch Meat – 2-16-14 RP – (exp. 03/16/14)
Final Price: $1.25
Canned Goods & Soups
Starkist Chunk Light Tuna Pouch, 2.6 – 3 oz – $1.25
$1.00/2 Starkist Tuna Pouch Products – 1-5-14 SS – (exp. 03/02/14)
Final Price: $0.75
Dairy
Old Home Cottage Cheese, 24 oz – $2.44
Includes: Select Varieties
Refrigerated
Tropicana Orange Juice, 59 oz – $2.99
Includes: Regular or Farmstand
$1.00/1 Tropicana Farmstand, 46 oz – 1-19-14 SS – (exp. 03/31/14)
Final Price: $1.99
Home Supplies
Essential Everyday Soft White 60 Watt Light Bulbs, 4 ct – $0.99
$0.75/1 Essential Everyday Product – 1-26-14 RP – (exp. 02/22/14)
Final Price: $0.24