Here are the best Coborn's deals available this week! Grab great deals on Kraft and Quaker products, and also cheap chicken, bread, and dairy products.
Check out the ongoing deals on the Coborn's Deals and Coupon Matchups page too!
Coborn's Resources:
Check out these sales and coupons on your phone! Download the Favado app to your smartphone today.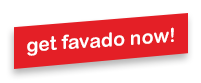 Prices are based on the St. Cloud, MN store flyer. Prices and sale dates may vary by store.
Multi-Item Deals
Buy 5 Participating Quaker Products for $7.93 (With In-Ad Coupon)
Quaker Chewy Granola Bars, 6.1 – 10.1 oz
5/$7.93 Quaker Products (Must Buy 5; Coborn's In-Ad Coupon) – Expires 3/29/14
$1.00/1 Quaker Big and Chewy Bars or (2) Bars – 3-23-14 RP – (exp. 05/03/14)
Final Price: $1.09
Quaker Instant Oatmeal, 8 – 12 ct
5/$7.93 Quaker Products (Must Buy 5; Coborn's In-Ad Coupon) – Expires 3/29/14
Final Price: $1.59
Buy 5 Participating Velveeta Items, Get $5 OFF (With Coupon Book Coupon)
Kraft Velveeta Cheese Shreds, 8 oz – $1.93
Includes: Select Varieties
Final Price: $0.93
Kraft Velveeta Cheese Slices, 12 oz – $1.93
Includes: Select Varieties
Final Price: $0.93
Kraft Velveeta Skillet Meals, Casseroles, or Cheesy Potatoes, 8.9 – 15.66 oz – $2.49
Includes: Select Varieties
$1.00/1 Velveeta Cheesy Skillets – 2-23-14 SS – (exp. 08/31/14)
Final Price: $0.49
Produce
Lettuce, Head, ea – $0.93
Includes: Fresh Express
Bread & Bakery
Village Hearth Bread, 20 oz – $1.93
Includes: Premium White, Honey Wheat, 100% Wheat, or Whole Grain White
Final Price: $1.38
Meat, Poultry & Fish
Gold'n Plump Drumsticks or Thighs, 24 oz – $1.99
Final Price: $0.99
Gold'n Plump Ground Chicken, 16 oz – $1.99
Final Price: $0.99
Condiments, Spice & Baking
Skippy Peanut Butter, 15 – 16.3 oz – $2.29
Includes: Select Varieties
Grains, Pasta & Sides
Barilla Pasta, 12 – 16 oz – $0.93
Includes: Select Varieties
$0.55/2 Barilla Blue Box Pasta – 3-23-14 SS – (exp. 05/17/14)

$1.00/3 Barilla Blue Box Pasta – 3-23-14 SS – (exp. 05/17/14)
Final Price: $0.43
Beverages
MiO or Crystal Light Water Enhancer, 1.62 oz – 3/$6
3/$6 MiO or Crystal Light Water Enhancer, 1.62 oz (Must Buy 3; Coborn's In-Ad Coupon) – Expires 3/29/14
$1.00/1 Crystal Light Liquid Drink Mix – 2-23-14 SS – (exp. 03/31/14)

$1.00/1 Crystal Light Liquid Drink Mix – 3-16-14 SS – (exp. 04/30/14)

$1.00/1 MiO Regular, Energy, or Fit, 1.62 oz – 3-9-14 SS – (exp. 04/09/14)
Final Price: $1.00
Buy 3; Use (3) $1/1 coupons and (1) 3/$6 Coborn's coupon
Dairy
Food Club White Milk, gallon – $2.93
Includes: Select Varieties
Kemps Cottage Cheese, 22 oz – $2.99
Includes: Select Varieties
Personal Care
Pert Plus Shampoo, 13.5 oz – $1.79
Includes: Select Varieties
$1.00/1 Pert 2 in 1 or 3 in 1; Excludes 1.7 oz – 3-23-14 SS – (exp. 04/23/14)
Final Price: $0.79