Here are the best Coborn's deals available this week! Pick up great deals on peanut butter, cookies, juice, and more.
Check out the ongoing deals on the Coborn's Deals and Coupon Matchups page.
Coborn's Resources:
Check out these sales and coupons on your phone! Download the Favado app to your smartphone today.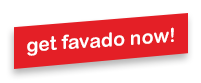 Prices are based on the St. Cloud, MN store flyer. Prices and sale dates may vary by store.
Condiments, Spice & Baking
Peter Pan Peanut Butter, 16.3 oz – $1.99
Includes: Creamy or Crunchy
Cookies, Snacks & Candy
Keebler Fudge Shoppe Cookies, 6.6 – 15 oz – $2.00
Includes: Select Varieties
Final Price: $0.50
Kellogg's Fruit Snacks or Rice Krispy Treats – $1.88
Includes: Fruit Snacks, 8 oz; or Rice Krispy Treats, 6.2 – 6.24 oz
Final Price: $0.38
Beverages
Old Orchard Juice, 64 oz – $1.50
Includes: Healthy Balance or Apple Juice Cocktails
Final Price: $0.50
Dairy
Daisy Cottage Cheese, 24 oz – $2.50
Includes: Select Varieties
Refrigerated
Minute Maid Pure Squeezed Orange Juice, 59 oz – B1G1
Includes: Select Varieties
Personal Care
Bic Disposable Razors, 4 ct – $3.99
Includes: Select Varieties
$3.00/1 BIC Disposable Razor – 3-9-14 SS – (exp. 04/05/14)
Final Price: $0.99