Here are the best Coborn's deals available this week! You'll find great deals on peanut butter, yogurt, cereal, ice cream, Food Club products, and more this week.
Check out the ongoing deals on the Coborn's Deals and Coupon Matchups page.
Coborn's Resources:
Check out these sales and coupons on your phone! Download the Favado app to your smartphone today.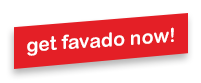 Condiments, Spice & Baking
Planters Original Peanut Butter, 16.3 oz – $2.49
Includes: Creamy or Crunchy
Final Price: $1.99
Breakfast & Cereal
General Mills Cereal – $2.00
Includes: Cheerios, 8.9 oz; Trix, 10.7 oz; Cocoa Puffs, 11.8 oz; Golden Grahams, 12 oz; or Cinnamon Toast Crunch, 12.2 oz
$1.00/2 General Mills Big G Cereal – 3-16-14 SS – (exp. 04/26/14)

$1.00/3 General Mills Big G Cereals – 3-2-14 SS – (exp. 04/12/14)
Final Price: $1.50
Cookies, Snacks & Candy
Brach's Jelly Bird Eggs, 7 – 9 oz – 2/$1.50
2/$1.50 Brach's Jelly Bird Eggs, 7 – 9 oz (Must Buy 2; Coborn's In-Ad Coupon) – Expires 4/12/14Includes: Select Varieties
Final Price: $0.75
Frozen Foods
Food Club Ice Cream, 4.5 qt – $4.44
Includes: Select Varieties
Food Club Whipped Topping, 8 oz – $0.99
Includes: Select Varieties
Dairy
Food Club Cheese Chunks or Shreds, 8 oz – B1G1
Food Club Cream Cheese, 8 oz – B1G1
Includes: Select Varieties
Kemps Sour Cream, 16 oz – $1.50
Yoplait Light & Fit Yogurt, 6 oz – $0.50
Includes: Select Varieties
Final Price: $0.43