Here are the best Coborn's deals available this week! Grab cheap Hellmann's mayo, bread, cereal, juice, and more.
Check out the ongoing deals on the Coborn's Deals and Coupon Matchups page.
Coborn's Resources:
Check out these sales and coupons on your phone! Download the Favado app to your smartphone today.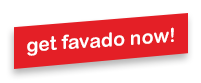 Prices are based on the St. Cloud, MN store flyer. Prices and sale dates may vary by store.
Bread & Bakery
Village Hearth Bread, 20 oz – $1.99
Includes: Premium White, Honey Wheat, 100% Wheat, or Whole Grain White
Final Price: $1.44
Condiments, Spice & Baking
Food Club Peanut Butter, 16 – 18 oz – $1.99
Includes: Select Varieties
Hellmann's Mayonnaise, 22 – 30 oz – $2.99
Includes: Select Varieties
$1.00/1 Hellmann's Product, 16.5 oz or larger; Limit 2 identical coupons in same shopping trip – 4-13-14 RP – (exp. 05/11/14)

$1.00/1 Hellmann's Mayonnaise Dressing with Olive Oil; Maximum 2 Identical Coupons Allowed In Same Shopping Trip – 4-13-14 RP – (exp. 05/11/14)
Final Price: $1.99
Pompeian Olive Oil, 16 oz – $3.99
Includes: Extra or Extra Light
Final Price: $2.99
Breakfast & Cereal
Includes: Rice Krispies, 12 oz; Krave, 11 – 11.4 oz; Cinnamon Apple Jacks, 10.7 oz; Cocoa Krispies, 15.5 oz; Smacks, 15.3 oz; or Corn Pops, Froot Loops, or Apple Jacks, 12 – 12.5 oz
$0.50/1 Kellogg's Apple Jacks or Froot Loops Cereal, 8.7 oz or Larger; Redeemable at Hannaford (Zip Code 12345)
$0.75/1 Kellogg's Cereal or Pop-Tarts Toaster Pastries, 8.7 oz or Larger; Redeem For 500 Points – KelloggsFamilyRewards.com
$1.00/1 Kellogg's Corn Pops or Krave Cereal, 9.2 oz or Larger; Redeemable at Hannaford (Zip Code 12345)
$1.50/1 Kellogg's Cereal or Pop-Tarts Toaster Pastries; Redeem For 1000 Points – KelloggsFamilyRewards.com

$1.00/2 Kellogg's Rice Krispies Cereal, 9 oz or Larger; Includes Rice Krispies, Gluten Free, or Cocoa Krispies – 4-6-14 RP – (exp. 05/18/14)

$1.00/3 Kellogg's Cereal, 8 oz or Larger; Includes All-Bran, Frosted Mini-Wheats, Special K Smart Start, Mueslix, Corn Flakes, Raisin Bran and Fiber Plus – 4-6-14 RP – (exp. 05/18/14)

$1.00/3 Kellogg's Cereal, 8.7 oz or Larger – 4-27-14 RP – (exp. 06/08/14)
Final Price: $1.00
Beverages
15/$10 Powerade, 32 oz (Must Buy 15; Coborn's In-Ad Coupon) – Expires 5/17/14Includes: Select Varieties
Final Price: $0.67
Refrigerated
Tropicana Farmstand Juice, 46 oz – $3.00
Includes: Select Varieties
$1.00/1 Tropicana Farmstand, 46 oz – 4-13-14 SS – (exp. 05/31/14)
Final Price: $2.00
Home Supplies
Glad Plastic Cling Wrap, 200 ft – $2.00
Final Price: $1.00