Here are the Coborn's deals for the week of May 20-26! There are some great deals on Unilever products after the Coborn's coupon and double coupons this week.
Also, don't forget about their daily deals, running through 7/28/12:
Sunday: Buckley Farms Beef Burgers (3 lb.), $7.98 ~ Limit 1
Monday: Food Club Spring Water (24 pk. .5 liter bottles), $2.99 ~ Limit 2
Tuesday: Rotisserie Chicken, $5 ~ Limit 1
Wednesday: Kemps Select Skim Chocolate Milk (gallon), $2.49 ~ Limit 2
Thursday: Double Coupons!
Manufacturer's coupons with a face value up to $0.99 will double. Limit 15 coupons per family.
Friday: Food Club Ice Cream (59 oz), $1.49 ~ Limit 2
Saturday: Nestle Candy Bars (1.28-2.1 oz), $0.39 ~ Limit 6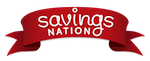 Do you live in St. Cloud and would like to learn more about saving money? Check out my Savings Nation coupon classes!
This list has expired. See my coupon matchups page for current lists.
This post is part of Dealicious Finds: Nationwide.