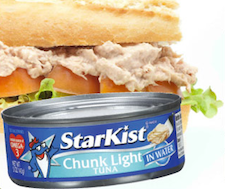 Did you know that Coborn's offers exclusive email coupons and savings? This week's coupon is for a FREE can of Starkist Chunk Light Tuna (5 oz)! To be eligible to get these, you'll have to spend $10 on other merchandise and print out the coupon.
So sign up for Coborn's exclusive email offers today and start saving!
Don't forget to check out the current Coborn's deals too!