Here are all of the deals inside the Coborn's Penny Pincher coupon booklet this week! If you didn't receive one of these in the mail, ask at the service desk and they should be able to give you one.
Check out the ongoing deals on the Coborn's Deals and Coupon Matchups page.
Coborn's Resources:
Check out these sales and coupons on your phone! Download the Favado app to your smartphone today.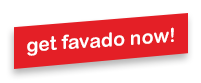 Prices and Coupons Valid Through 12/21/13
Bread & Bakery
Village Hearth Bread, 20 oz – $1.66
$1.66 Village Hearth Bread, 20 oz (Limit 2; Coborn's Penny Pincher Coupon) – Expires 12/21/13Includes: Premium White, Honey Wheat, 100% Wheat, or Whole Grain White
Final Price: $1.11
Buy 1; Use (1) $0.55/1 coupon and (1) $1.66 Coborn's Penny Pincher coupon
Packaged Meats
Simek's Meatballs, 22 oz – $3.88
$3.88 Simek's Meatballs, 22 oz (Limit 2; Coborn's Penny Pincher Coupon) – Expires 12/21/13Includes: Select Varieties
Final Price: $3.88
Condiments, Spice & Baking
Crystal Granulated Sugar, 4 lb – $1.66
$1.66 Crystal Granulated Sugar, 4 lb (Limit 2; Coborn's Penny Pincher Coupon) – Expires 12/21/13
Final Price: $1.66
Frozen Foods
Kemps Ice Cream or Frozen Yogurt, 48 oz – $2.44
$2.44 Kemps Ice Cream or Frozen Yogurt, 48 oz (Limit 2; Coborn's Penny Pincher Coupon) – Expires 12/21/13Includes: Select Varieties
Final Price: $2.44
Dairy
Food Club Cheese, 8 oz – $1.33
$1.33 Food Club Cheese, 8 oz (Limit 2; Coborn's Penny Pincher Coupon) – Expires 12/21/13Includes: Shreds or Chunks
Final Price: $1.33
Food Club Large Eggs, dozen – $0.95
$0.95 Food Club Large Eggs, dozen (Limit 2; Coborn's Penny Pincher Coupon) – Expires 12/21/13
Final Price: $0.95