Here are the best deals available in the Coborn's Penny Pincher coupon booklet this week! If you didn't receive one of these, ask at the service desk and they should be able to give you one.
Don't miss these great deals on bread, yogurt, bacon, snacks, and more!
Check out the ongoing deals on the Coborn's Deals and Coupon Matchups page.
Coborn's Resources:
Check out these sales and coupons on your phone! Download the Favado app to your smartphone today.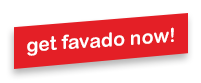 Bread & Bakery
Kids' Choice Bread, 1.5 lb – $1.91
$1.91 Kids' Choice Bread, 1.5 lb (Limit 2; Coborn's Penny Pincher Coupon) – Expires 2/22/14
Out-of-Pocket Price: $1.36
Final Price: $0.86
Buy 1; Use (1) $0.55/1 coupon and (1) $1.91 Coborn's Penny Pincher coupon; Includes Checkout 51 savings
Packaged Meats
Food Club Sliced Bacon, 12 – 16 oz – $2.67
$2.67 Food Club Sliced Bacon, 12 – 16 oz (Limit 2; Coborn's Penny Pincher Coupon) – Expires 2/22/14Includes: Select Varieties
Final Price: $2.67
Natural & Organic
G.H. Cretors Chicago Mix, 7.5 oz – $1.77
$1.77 G.H. Cretors Chicago Mix, 7.5 oz (Limit 2; Coborn's Penny Pincher Coupon) – Expires 2/22/14
Final Price: $1.77
Grains, Pasta & Sides
Nissin Chicken Ramen Big Cups, 2.82 oz – $0.23
$0.23 Nissin Chicken Ramen Big Cups, 2.82 oz (Limit 12; Coborn's Penny Pincher Coupon) – Expires 2/22/14
Final Price: $0.23
Cookies, Snacks & Candy
Old Dutch Restaurante Tortilla Chips, 10 – 13 oz – $1.98
$1.98 Old Dutch Restaurante Tortilla Chips, 10 – 13 oz (Limit 2; Coborn's Penny Pincher Coupon) – Expires 2/22/14Includes: Select Varieties
Final Price: $1.98
Beverages
Food Club Apple Juice, 64 oz – $1.46
$1.46 Food Club Apple Juice, 64 oz (Limit 2; Coborn's Penny Pincher Coupon) – Expires 2/22/14
Final Price: $1.46
Frozen Foods
Food Club Tater Treats or Potato Crowns, 30 – 32 oz – $1.44
$1.44 Food Club Tater Treats or Potato Crowns, 30 – 32 oz (Limit 3; Coborn's Penny Pincher Coupon) – Expires 2/22/14
Final Price: $1.44
Kemps Ice Cream Sandwiches, 12 pk – $1.86
$1.86 Kemps Ice Cream Sandwiches, 12 pk (Limit 2; Coborn's Penny Pincher Coupon) – Expires 2/22/14
Final Price: $1.86
Dairy
Yoplait Yogurt, 6 oz – $0.39
$0.39 Yoplait Yogurt, 6 oz (Limit 10; Coborn's Penny Pincher Coupon) – Expires 2/22/14Includes: Light or Whipped
Final Price: $0.27
Buy 8; Use (1) $1/8 coupon and (1) $0.39 Coborn's Penny Pincher coupon
Refrigerated
Food Club Orange Juice, 64 oz – $1.75
$1.75 Food Club Orange Juice, 64 oz (Limit 2; Coborn's Penny Pincher Coupon) – Expires 2/22/14
Final Price: $1.75