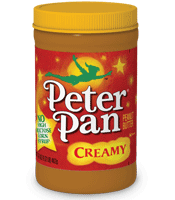 Here are some new printable coupons for you tonight:
$1.50/3 Peter Pan products
This should make for some good deals on peanut butter. Stock up now, because pries will be rising!
$1/1 Idahoan Flavored Mashed Potatoes
Enter the contest and make a look-a-like potato. This should make for FREE potatoes at many stores!
$2 off Jummy Dean Sausage or Links wyb 59oz container of orange juice
$2.50/1 President Specialty Cheese Product
Share with three friends and you'll get this coupon in your inbox.