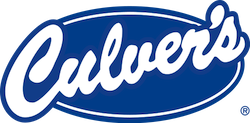 Right now when you become a fan of Culver's on Facebook, you'll be able to enter to try a new Culver's menu item for FREE! Just click on the 'Culver's Big Secret' tab.
Item will be revealed on May 2, 2011. Coupon valid at any Culver's location until May 5, 2011. Winners will be notified by email on May 2, 2011.
Join over 750 people and 'Like' the Frugal Finders Facebook page. You'll find great conversations with other deal seeking readers, and I sometimes post time sensitive deals there.
Thanks, Deal Seeking Mom!