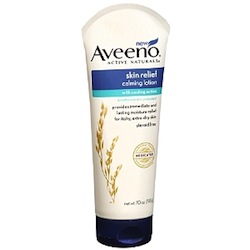 As you may already know, CVS is running a great monthly ECB deal on Aveeno items: Buy 2, Get a $6 ECB. The limit is actually 6 on this deal too!
Some of you are reporting finding the Aveeno Calming Lotion on clearance for $2.22. This still qualifies for the ECB deal, and you can use coupons to turn it into a nice moneymaker.
Aveeno Skin Relief Calming Lotion (7 oz), $2.22
Buy 2, Get $6 ECB (Limit 6)
$3/2 Aveeno Product, exp. 2/6/13 (SS 01/06/13)
2 FREE + $4.56 moneymaker after coupon and ECB!
Check out the other CVS deals you can get while you're there.
Thanks Passion for Savings!