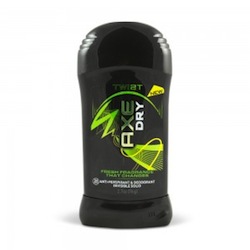 Next time you're at CVS, make sure to check and see if your store has Axe Twist Deodorant on clearance! Some are finding it on clearance for as low as $2.39. This still qualifies for the ECB deal, and when you throw in coupons, you have some really cheap deodorant!
Buy 3 Axe Twist Deodorant, on clearance for $2.39
(3) $1/1 Axe Bodyspray, 4 oz+, Deodorant and Antiperspirant, 2.7 oz+ or Deodorant, 3 oz 01/08/2012 RP Insert (exp 02/04/2012)
Pay as low as $4.17
Get back a $4 ECB
Final cost: as low as $0.17 for all 3!
Thanks Amit19!