Here are the best CVS deals and coupon matchups for the week! Grab FREE Tresemme, FREE Advil Congestion Relief, and more this week.
You'll need an ExtraCare card in order to take advantage of the sale prices and ExtraCare Bucks offers. Get store coupons by scanning your ExtraCare card at the coupon scanner too.
Check these sales and coupons out on your phone! Download the Favado app to your smartphone today.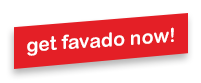 CVS Resources:
Get $10 ECBs wyb 2 Participating Pharmacy Items, Limit 1
Children's Triaminic Syrup Night/Day Value Pack – $10.49
Out-of-Pocket Price:
$9.49
Final Price: $4.49
Buy 2; Use (2) $1.00/1 Coupons; Includes ECB Savings
Out-of-Pocket Price:
$6.49
Final Price: $1.49
Buy 2; Use 2 $4/1 coupons; Includes ECB Savings
Get $2 ECBs wyb $10 in Participating Starbucks or Ghirardelli Items, Limit 1
Starbucks Refreshers or Iced Coffee, 11 – 12 oz – $1.50
Out-of-Pocket Price:
$1.50
Final Price: $0.50
Includes Upromise or SavingStar Deposit; Mix & Match With Other Items In The Promo For Maximum Savings
Get $2 ECBs wyb 1 Participating Breathe Right or Tums Item, Limit 2
Breathe Right, 10 ct – $3.99
Out-of-Pocket Price:
$2.49
Final Price: $0.49
Use $1.50/1 coupon; Includes ECB Savings
Colgate Total Advanced Mouthwash, 60 ml – $0.99
$0.49/1 coupon at the in-store CVS Coupon Machine
Final Price: $0.50
Speed Stick or Lady Speed Stick – $1.88
Final Price: $1.13
Suave Professionals, Kids or Stylers, 9 – 14.5 oz or Body Wash, 12 oz – $2.00
– $1.50/1 Suave Professionals Product, Any (Excludes Trial Size; Limit 4 Identical Coupons Per Shopping Trip) – 09-29-13 RP – Manufacturer – (exp. 10/28/13)
Final Price: $0.50
TRESemme, 32 oz or Styler, 8 – 11 oz – $4.00
Excludes: 25 oz
Out-of-Pocket Price:
$0.50
Buy Platinum Strength Heat Protect; Use $2.50/1 coupon and $1/1 CVS Coupon; Includes Ibotta Savings
Advil Congestion Relief, 10 ct or Cold & Sinus, 20 ct – $4.95
– $2.00/1 Advil Congestion Relief Product, Any – Facebook Coupon – Manufacturer
– $1.00/1 Advil Congestion Relief, Allergy & Congestion Relief, Cold & Sinus, Or Allergy Sinus Product, Any – 10-13-13 RP – Manufacturer – (exp. 12/30/13)
– $1.00/1 Dimetapp Or Robitussin Any Bottle Or Package Or Advil Congestion Relief Or Allergy & Congestion Relief, Any (Excludes Trial Size) – 08-25-13 RP – Manufacturer – (exp. 10/26/13)
– $3.00/1 Advil Congestion Relief, Allergy & Congestion Relief, Cold & Sinus, Or Allergy Sinus Product, Any – 10-13-13 RP – Manufacturer – (exp. 10/28/13)
– $6.00/3 Pfizer Rebate – Select Centrum, Advil, Thermacare, Dimetapp, Robitussin, or Preparation H Products – 08-25-13 RP – Manufacturer – (exp. 10/26/13)
Out-of-Pocket Price:
$1.95
Buy 3; Use 3 $3/1 Coupons; Includes MIR Savings
Ricola Drops, 19 – 24 ct – $1.50
– $1.50/2 Ricola Cough Drops, Any Bags – 10-13-13 SS – Manufacturer – (exp. 11/14/13)
Final Price: $0.75