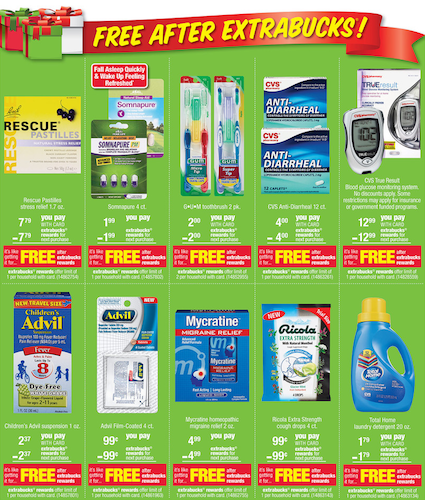 Here are the best CVS deals and coupon matchups through 11/27! CVS is having their pre-Black Friday sale, and there are 20 freebies to score! Yay!
You'll need an ExtraCare card in order to take advantage of the sale prices and ExtraCare Bucks offers. Get store coupons by scanning your ExtraCare card at the coupon scanner too.
Check these sales and coupons out on your phone! Download the Favado app to your smartphone today.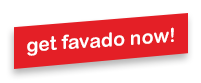 CVS Resources:
CVS ExtraBucks
Get $0.79 ECBs wyb 1 Hershey's Single, Limit 1
Hershey's Singles, 1.4 – 2.06 oz – $0.79
Out-of-Pocket Price: $0.79
Final Price: Free
Includes ECB savings
Get $0.99 ECBs wyb 1 CVS Pantiliner, Limit 1
CVS brand Pantiliners, 20 ct – $0.99
Out-of-Pocket Price: $0.99
Final Price: Free
Includes ECB savings
Get $0.99 ECBs wyb 1 CVS brand Baby Care, Limit 1
CVS brand Training Pants, 2 ct or Ultra-Soft Cleansing Wipes, 12 ct – $0.99
Out-of-Pocket Price: $0.99
Final Price: Free
Includes ECB savings
Get $0.99 ECBs wyb 1 Kraft Mac & Cheese, Limit 1
Kraft Macaroni & Cheese, 5.5 – 7.25 oz – $0.99
Out-of-Pocket Price: $0.99
Final Price: Free
Includes ECB savings
Get $0.99 ECBs wyb 1 Participating Advil, Limit 1
Advil Film-Coated, 4 ct – $0.99
Out-of-Pocket Price: $0.99
Final Price: Free
Includes ECB savings
Get $0.99 ECBs wyb 1 Participating Ricola, Limit 1
Ricola Extra Strength Cough Drops, 4 ct – $0.99
Out-of-Pocket Price: $0.99
Final Price: Free
Includes ECB savings
Get $0.99 ECBs wyb 1 Theater Box Candy, Limit 1
Hershey's Theater Box Candy, 4 – 6 oz – $0.99
Out-of-Pocket Price: $0.99
Final Price: Free
Includes ECB savings
Get $1 ECB wyb 1 5 Gum, Limit 1
Out-of-Pocket Price: $1.00
Final Price: Free
Includes ECB savings
Get $1 ECB wyb 1 Orbit Gum, Limit 1
Out-of-Pocket Price: $1.00
Final Price: Free
Includes ECB savings
Get $1 ECB wyb 1 Participating Sparkle, Limit 1
Sparkle Paper Towels, 1 ct – $1.00
Out-of-Pocket Price: $1.00
Final Price: Free
Includes ECB savings
Get $1.25 ECBs wyb 1 Participating Glade, Limit 1
Glade Plugins Scented Oil Warmer – $1.25
Out-of-Pocket Price: $0.00
Final Price: Free
Use $1/1 coupon; Includes ECB savings
Get $1.79 ECBs wyb 1 Total Home Laundry, Limit 1
Total Home Laundry Detergent, 20 oz – $1.79
Out-of-Pocket Price: $1.79
Final Price: Free
Includes ECB savings
Get $1.99 ECBs wyb 1 Somnapure, Limit 1
Out-of-Pocket Price: $1.99
Final Price: Free
Includes ECB savings
Get $12.99 ECBs wyb 1 Participating CVS brand Monitor, Limit 1
CVS brand True Result Blood Glucose Monitor – $12.99
Out-of-Pocket Price: $12.99
Final Price: Free
Includes ECB savings
Get $2 ECBs wyb 1 Participating GUM Item, Limit 2
GUM Toothbrush, 2 pk – $2.00
Out-of-Pocket Price: $2.00
Final Price: Free
Includes ECB savings
Get $2.37 ECBs wyb 1 Children's Advil, Limit 1
Children's Advil Suspension, 1 oz – $2.37
$1.00/1 Advil Children's Product, Any – 10-13-13 RP – Manufacturer – (exp. 01/12/14)
Out-of-Pocket Price: $0.87
Final Price: Free
Use $1.50/1 coupon; Includes ECB savings
Get $3 ECBs wyb 2 Starbucks Beverages, Limit 1
Starbucks Refreshers, 12 oz or DoubleShot, 6.5 oz – $1.50
Out-of-Pocket Price: $1.50
Final Price: Free
Buy 2; Includes ECB savings
Get $4 ECBs wyb 1 CVS brand Anti-Diarrheal, Limit 1
CVS brand Anti-Diarrheal, 12 ct – $4.00
Out-of-Pocket Price: $4.00
Final Price: Free
Includes ECB savings
Get $4.99 ECBs wyb 1 Mycratine Item, Limit 1
Mycratine Homeopathic Migraine Relief, 2 oz – $4.99
Out-of-Pocket Price: $4.99
Final Price: Free
Includes ECB savings
Get $7.79 ECBs wyb 1 Rescue Product, Limit 1
Rescue Pastilles Stress Relief, 1.7 oz – $7.79
Out-of-Pocket Price: $7.79
Final Price: Free
Includes ECB savings
Get $9.99 ECBs wyb 1 CVS brand Probiotic, Limit 1
CVS brand Probiotic with 3 Billion Strands, 15 ct – $9.99
Out-of-Pocket Price: $0.99
Final Price: Free
Includes ECB savings
Personal Care
Colgate Total Toothpaste, 4 – 4.2 oz – $3.00
Limit 1$2.50/1 coupon at the in-store CVS Coupon Machine
$0.50/1 Colgate Toothpaste, Any 4 Oz. Or Larger – 11-24-13 SS – Manufacturer – (exp. 12/08/13)
Final Price: Free
after stacked coupons