Here are the best CVS deals and coupon matchups for the week of 1/5/14 – 1/11/14! Grab a nice moneymaker on Pedia Care, a FREE candy bar, cheap Nature Valley bars, and more this week.
You'll need an ExtraCare card in order to take advantage of the sale prices and ExtraCare Bucks offers. Get store coupons by scanning your ExtraCare card at the coupon scanner too.
CVS Resources:
Check out these sales and coupons on your phone! Download the Favado app to your smartphone today.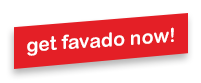 CVS ExtraBucks
Get $10 ECBs wyb $30 (or $20 wyb $50) in Participating Personal Care Items, Limit $20 ECBs
Listerine Original, Cool Mint, Freshburst or Zero, 500 ml – $1.99
Final Price: $0.99
Combine with other products in the ECB deal for even more savings
Get $2 ECBs wyb 1 Participating Bic Disposable, Limit 1
Bic Disposables, 3 – 10 ct – $6.99
B1G1 Bic Disposable Razor; Excludes Trial or Travel Size ; Maximum Value $7.99 – 1-5-14 SS – Manufacturer – (exp. 02/02/14)
Out-of-Pocket Price: $6.99
Final Price: $2.50
Buy 2; Use B1G1 coupon; Includes ECB savings
Get $2 ECBs wyb 2 Participating General Mills Items, Limit 1
Nature Valley or Fiber One Bars, 5 – 12 ct – $3.00
$0.50/1 Fiber One Chewy Bars, 90 Calorie Products, Protein Chewy Bars, or Fiber One Meal Bar – Coupons.com – Manufacturer
$0.50/2 Nature Valley Granola Bars, Thins, Soft Baked Oatmeal Squares, or Breakfast Biscuits, 5 ct or Larger – Coupons.com – Manufacturer
$1.25/1 Nature Valley Granola Bars, Thins, Breakfast Biscuits, or Oatmeal Squares – Coupons.com (Zip Code 77477) – Manufacturer
$0.50/1 Fiber One Chewy Bars, 90 Calorie Products (Bars, Brownies, Cakes), Or Protein Chewy Bars, Any – EverydaySaver.com – Manufacturer
$0.50/2 Nature Valley Granola Bars, Any 5 Count Or Larger Or Nature Valley Granola Thins Or Nature Valley Soft-Baked Oatmeal Squares, Any Boxes – EverydaySaver.com – Manufacturer

$0.50/1 Fiber One Chewy Bars or 90 Calorie Products – 1-5-14 SS – Manufacturer – (exp. 03/01/14)

$0.50/2 Nature Valley Granola Bars, 5 ct or Larger; Granola Thins; Soft Baked Oatmeal Squares; or Breakfast Biscuits – 1-5-14 SS – Manufacturer – (exp. 03/01/14)
Out-of-Pocket Price: $1.75
Final Price: $0.75
Buy 2; Use 2 $1.25/1 coupons; Includes ECB savings
Get $3 ECBs wyb 1 Participating Colgate, Limit 2
Colgate Total, 1 L or Optic White Rinse, 32 oz – $5.99
Out-of-Pocket Price: $3.99
Final Price: $0.99
Includes coupon and ECB savings
Get $3 ECBs wyb 2 Participating Tom's Products, Limit 1
Tom's of Maine Antiperspirant, 2.25 oz or Toothpaste, 4.2 – 5.5 oz – $3.50
Out-of-Pocket Price: $3.50
Final Price: $2.00
Includes ECB savings
Get $5 ECBs wyb 1 Participating Pedia Care, Limit 1
Pedia Care Cough & Congestion, Multi Symptom Cold, 4 oz; Fever Reducer/Pain Reliever, 2 oz or 6 – 7 doses – $5.99
$1.00/1 Pedia Care Product – 1-5-14 SS – Manufacturer – (exp. 07/06/14)

$1.00/1 Pedia Care Product, Any – 11-03-13 SS – Manufacturer – (exp. 03/01/14)

$1.00/1 PediaCare Product, Any – 12-08-13 SS – Manufacturer – (exp. 06/09/14)
Out-of-Pocket Price: $3.99
Final Price: Free
Includes coupon and ECB savings
Cookies, Snacks & Candy
Mars Chocolate Singles, 1.08 – 1.92 oz – $0.75
FREE Candy Bar coupon at the in-store CVS Coupon Machine
Final Price: Free
or stack coupons to get 3 for $0.75
Home Supplies
All Liquid, 28 – 33 loads or Mighty Pacs, 24 ct – $3.50
Limit 4
$1.00/1 All Laundry Product – 1-5-14 RP – Manufacturer – (exp. 02/16/14)

$2.00/2 All Brand Laundry Detergents, Any (Excludes Trial Size) – 12-08-13 RP – Manufacturer – (exp. 01/20/14)

$3.00/2 All Laundry Product – 1-5-14 RP – Manufacturer – (exp. 02/16/14)
Final Price: $2.00
Personal Care
L'Oreal Advanced Shampoo, 12.6 oz or Styler, 5 – 8.3 oz – $3.99
B1G1 L'Oreal Advanced Haircare Conditioner Free wyb (1) L'Oreal Advanced Haircare Shampoo; Excludes 1.7 oz; Maximum Value $7.49 – 1-5-14 RP – Manufacturer – (exp. 01/25/14)
Final Price: $2.00