Here are the best CVS deals and coupon matchups for the week of 2/16 – 2/22/14! Get FREE M&M's, FREE Culturelle, cheap shampoo and body wash, and more this week.
You'll need an ExtraCare card in order to take advantage of the sale prices and ExtraCare Bucks offers. Get store coupons by scanning your ExtraCare card at the coupon scanner too.
CVS Resources:
Check out these sales and coupons on your phone! Download the Favado app to your smartphone today.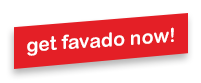 CVS ExtraBucks
Get $0.75 ECBs wyb 1 Participating M&M's, Limit 1
M&M's Mega or Birthday Cake Singles, 1.4 – 1.48 oz – $0.75
Out-of-Pocket Price: $0.75
Final Price: Free
Includes ECB savings; May also use B2G1 coupon to get 3 for $0.75 after ECB savings
Get $1 ECB wyb 1 Participating Wisk, Limit 1
Wisk Liquid, 32 loads – $4.99
$1.00/1 Wisk Item – 1-26-14 RP – (exp. 03/02/14)
Out-of-Pocket Price: $3.99
Final Price: $2.99
Includes coupon and ECB savings
Get $10 ECBs wyb 1 Participating Culturelle, Limit 1
Culturelle Probiotic, 24 – 30 ct – $10.00
Out-of-Pocket Price: $10.00
Final Price: Free
Includes ECB savings
Get $3 ECBs wyb 2 Participating Triaminic, Limit 1
Triaminic Night Time or Day Time Liquid, 4 oz – $4.99
$3.00/2 Triaminic Cough/Cold or Allergy Products – 2-9-14 SS – (exp. 03/30/14)
Out-of-Pocket Price: $2.99
Final Price: $1.49
Buy 2; Use 2 $2/1 coupons; Includes ECB savings
Get $4 ECBs wyb 2 Participating Right Guard or Dry Idea, Limit 1
Right Guard Total Defense Body Wash, 13.5 oz – $4.00
$1.00/1 Right Guard or Tone, Body Wash or Bar Soap, 6 pk – 2-16-14 RP – (exp. 03/15/14)
Out-of-Pocket Price: $3.00
Final Price: $1.00
Buy 2; Use $2/2 Coupon; Includes ECB savings
Get $5 ECBs wyb $15 in Participating Clear or Tresemme, Limit 1
Excludes Trial Sizes
$2.50/1 Clear Scalp & Hair; Excludes Trial or Travel Size; Maximum 2 Identical Coupons Allowed In Same Shopping Trip – 1-26-14 RP – (exp. 02/23/14)
Out-of-Pocket Price: $2.50
Final Price: $0.83
Buy 3 Total; Use 3 $2.50/1 coupons; Includes ECB savings; Complete 2 Separate Transactions Due to Coupon Restriction
Get $5 ECBs wyb $15 in Participating Snacks or Drinks, Limit 1
Coke Products, 12 pk 12 oz cans – $3.75
Limit 4 12 pks at $3.75 each
Out-of-Pocket Price: $3.75
Final Price: $2.50
Includes ECB savings
Home Supplies
Scott Single Roll Tissue – $1.00
$1/2 coupon at the in-store CVS coupon machine
Final Price: $0.50
Personal Care
Excludes Trial and Travel Sizes
Final Price: Free
Buy Superfruit Item and Submit for FREE MIL Rebate