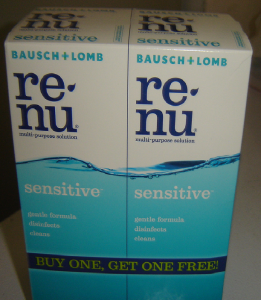 Next time you're at CVS, keep an eye out for the Renu Bonus packs pictured above. These bonus packs are producing the Extra Care Bucks as well, making them both FREE!
Renu Solution, $7.99 (buy bonus pack and get 2 bottles)
Pay $7.99
Get back a $7.99 ECB
Final cost: 2 bottles FREE!
Thanks, Mojo Savings!