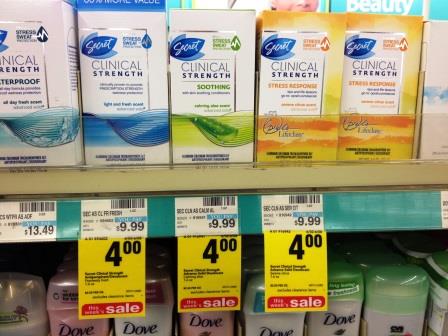 This week, CVS has Secret deodorant on sale for $4. The awesome part: they've included Secret Clinical Deodorant in the sale! There's an insert coupon for $3 off that you can use, making it just $1 each after sale and coupon.
Considering this is normally $10 deodorant, $1 is an awesome price! If you purchase four, you can also submit to get a coupon for another FREE Secret Clinical Deodorant! If your store is out, you should be able to get a raincheck.
Secret Clinical Deodorant – $4
$3/1 Secret Clinical, exp. 6/30/13 (SS 05/19/13 #2)
Final Price: $1

Thanks for the deal and photo, OC Deal Mama!