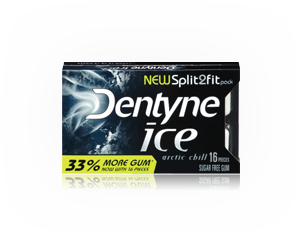 You'll want to print this new buy one get one FREE Dentyne Ice coupon soon! Walgreens will have these on sale 3/$2 starting 7/1, and if you can print three coupons, you can get an awesome deal on this gum!
Buy 6 Dentyne Ice (16 pk.), 3/$2 (starting 7/1)
(3) Buy one get one FREE Dentyne Ice
Final cost: $0.34 per pack!
This coupon does state redeemable at Walmart. However, it is a manufacturer's coupon that can be used anywhere.
Check out this week's Walgreens deals.