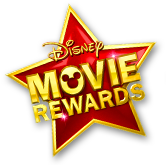 If you have any Disney movies in your house, check and see if it has a Disney Movie Rewards code. If you haven't entered it yet, now would be a great time to do so! Enter code M1D17MAIGNEH, then enter the code on your DVD. By doing so, you'll receive 50 bonus points!
Expires November 15th.
Thanks, Couponing to Disney!