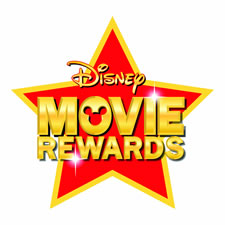 First of all, I want to say how sorry I am for all of you who currently have your Disney Movie Rewards accounts blocked due to some of the codes I posted yesterday.
The codes that I posted yesterday (i.e. GOOFY, LIGHT, TINA etc.) were old codes that had been invalid for quite awhile. When Disney recently created a new site, the codes were recognized as new and valid codes by the new Disney Rewards site. However, Disney realized this system glitch and changed the codes to be invalid sometime yesterday. As a result, those of you who tried to enter several of these invalid codes ended up having your accounts blocked by Disney. I had no idea these were outdated codes that somehow became valid when the site switched over. I know this is frustrating for all of you and again, I apologize!
Here's how to fix the situation:
Call Disney Movie Rewards at 1-866-246-8646. They are open Monday through Friday, 9:30am to 6:30pm Central Time. Be prepared for a long wait time (around 30 minutes)!
Explain that you were entering what you thought were valid codes and ask that your account be unblocked.
Your account can often be unblocked immediately and you should not lose any of the rewards points that you have accumulated.
If you do not contact them via phone, your account may stay blocked for an undetermined length of time.
Again, I'm sorry and hope that this is resolved quickly for every one of you!
Thanks, Hip2Save!