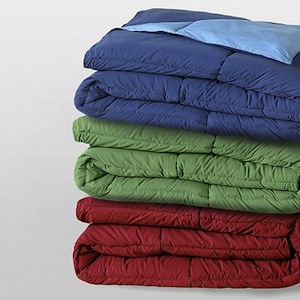 Are you sick of the Kohl's deals yet? I hope not, because I have a couple more of them to share with you. Right now, the Home Classics Reversible Down-Alternative Comforter is on sale for $26.99, down from $119. This is available in a variety of sizes and colors.
Enter coupon code ccyt115 to knock the price down to only $21.59! Shipping is free on a purchase of $50, plus you'll get $15 in Kohl's Cash when you spend $50.
Click Here to Get This Deal
Coupons procured by Savings.com
Thanks Surviving the Stores!