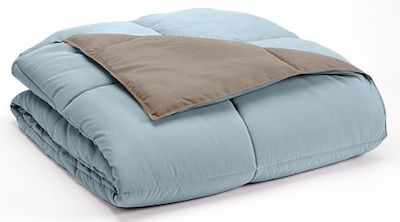 Yet another Kohl's deal for you! Right now, they have these Down Alternative Comforters available in a variety of colors and sizes for just $24.99! That's a steal when compared with the regular price of $99.99 – $119.99.
Plus, you can use coupon code THANKS15 to save an additional 15%, dropping the price to just $21.24.
Add $34 or more worth of other products and you'll qualify for $15 in Kohl's Cash for spending $50 or more (after the coupon code is applied). Shipping is free on orders of $50 or more as well.
Buy Down Alternative Comforter