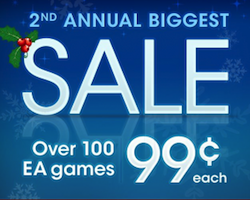 iTunes is having a great sale on games today! Download games by Electronic Arts and Gameloft to your iPhone, iPad or iPod for just $0.99 each. Even their most popular games are on sale, including Scrabble, Life, Monopoly and more.
The sale will run through Christmas day, so if you are giving or receiving an iPhone, iPod or iPad, you'll be able to get some games for a great price too. 🙂
Thanks, Southern Savers!