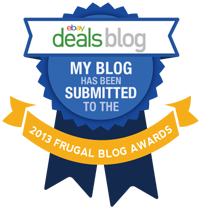 I am excited to announce that Frugal Finders is a participant in the 2013 eBay Deals Frugal Blog Awards! Sharing the best deals, coupons, freebies, and ways to save money is my passion, and I'd love it if you could vote for my site.
Frugal Finders could possibly be nominated the best deals and couponers blog in the United States, so cast your vote today! Also, please share with your friends and family and ask them to vote as well.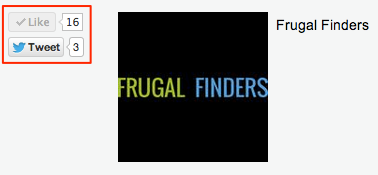 Voting only takes a few seconds. To vote for Frugal Finders, follow these simple instructions:
Click on this link and scroll down.
Towards the bottom of the page, you'll see the Frugal Finders logo with 'Like' and Tweet buttons to the left, as shown in the photo above.
Click the 'Like' and/or Tweet buttons to cast your vote!
Thank you for your vote, and most of all, thank you for reading and supporting Frugal Finders! The site wouldn't be where it is today without all of you awesome readers!!
Vote for Frugal Finders Now!