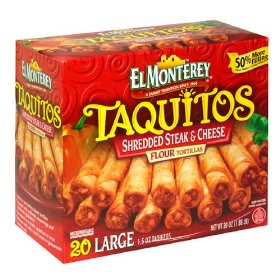 The El Monterey offer is live again, so if you've done it before, you should be able to again as the limit is now 2 per household! You only need 10 points for a BOGO coupon or 150 points to redeem for a $5 off coupon!  Here are a few tips to get your points quickly:
Go to the El Monterey Facebook fan page and enter the Idea Challenge through the tab. Rate others and receive 2 points. Leave a comment and receive the same amount points for rating given (e.g. rate the tip 5 and receive 5 more points for leaving a comment). The points will add up quickly!  Go to the Prize Vault and and redeem your points for either coupon. The coupon is sent via snail mail. However, you should receive the coupon within a couple of weeks.
Thanks, Mojo Savings!