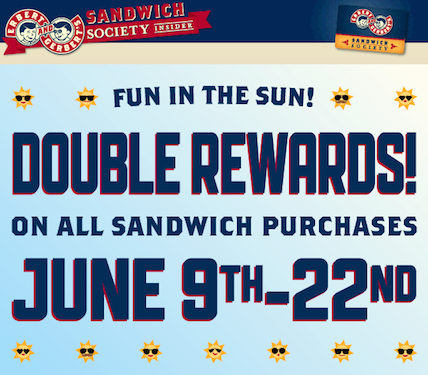 If you have an Erbert & Gerbert's nearby, you many want to head over there within the next few weeks! When you purchase a sandwich from June 9th through June 22nd at any Erbert & Gerbert's, you'll earn credit for two sandwiches on your Sandwich Society card!
This is a great way to reach your next FREE sandwich even faster. Remember, when you purchase 10 sandwiches, your 11th one is absolutely free!
New to the Sandwich Society? Learn more about the Erbert & Gerbert's Sandwich Society program and start enjoying the rewards!