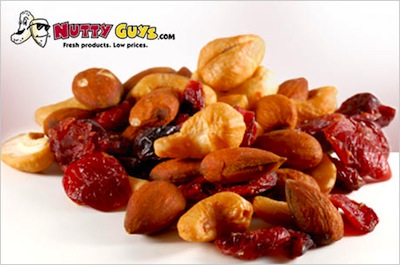 Today, Eversave is offering $20 worth of fresh, all-natural nuts, granola, trail mix, dried fruits and more from Nutty Guys for just $8! You can use coupon code SHARE to save an additional $1, making this just $7.
If you're new to Eversave, you'll get a $2 credit when you register for an account, making this just $5.
Stock up on healthy snacks that double as natural energy boosters. Choose from dozens of varieties including macadamia, pecans, almonds, walnuts, and more. Nutty Guys even has a complete line of organic nuts. Shipping is $5 for Eversave customers on orders under 2 lbs.