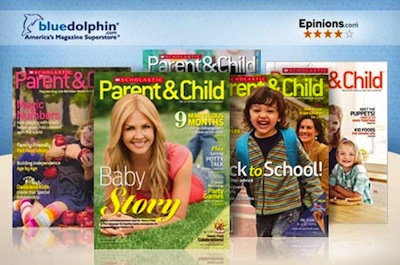 Today, 3/20 only, Eversave is offering a one year subscription to Parent and Child magazine for just $4, a $10 value! If you're new to Eversave, you'll get a $2 credit when you register for an account, making this just $2.
This Scholastic publication offers the latest information, advice and inspiration for parents with growing children. Get ideas for weekend activities; read inspirational stories; and use the interactive features to foster early learning skills in your kids.
May buy up to 3 Saves. Use one code per purchase at Blue Dolphin magazines. Valid toward new or renewal subscriptions. Code is available immediately after purchase on Eversave. FREE shipping included. Promotional vlaue expires June 20, 2011.