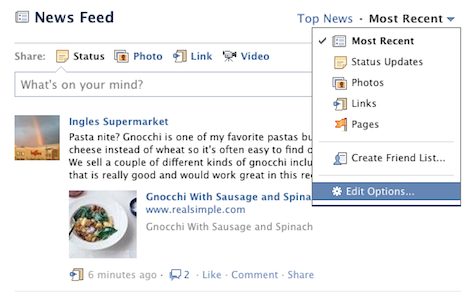 Facebook recently made some changes to only show pages or friends that you visit regularly in your news feed. As a result, many of you are missing Frugal Finders Facebook posts in your news feed.
To fix this issue:
Login to your Facebook account, go to your news feed, and click on the 'Most Recent' dropdown.
Click 'Edit Options'.
Choose to show posts from all friends and pages. If you want, you can choose to hide posts from specific friends and/or pages.
You should now be able to see all of my posts appear right on your Facebook news feed. Let me know if you have any issues!