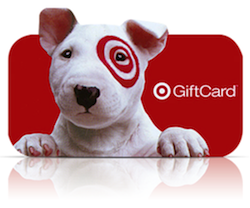 Are you a member of Shopkick yet? If not, you really should be! Shopkick is an app for smartphones where you can earn points called kickbucks just for walking into a store or scanning a few items. These kickbucks can be redeemed for various gift cards, including Starbucks and Target.
Right now, Shopkick users can get a FREE $2 Target gift card! Here's how you can get yours:
Sign up for Shopkick and download the app to your phone.
Link your phone number to your Shopkick account.
Go to this web address on your phone: www.shopkick.com/targetsms
Tap "I have the Shopkick app".
Enter the phone number you linked to your account in step 2.
Your Target gift card will be available under the "Me" tab in the Shopkick app shortly. Use it the next time you head to Target.
What an awesome deal! Don't forget to tell your friends about this offer too. Make sure to give them your sign up link so you can earn more kickbucks. 🙂