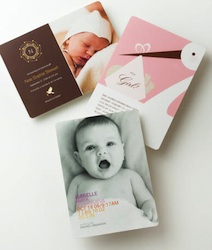 Wow! Right now on Mamasource, you can pick up a $20 voucher to spend at Paper Culture for just a buck. As if that wasn't a great deal already, you can use coupon code PAPER1 to get this voucher completely FREE!
This offer is only available to new members, so make sure you get in on this before it sells out!
Thanks Frugal Coupon Living!