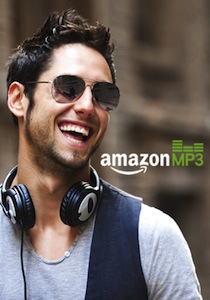 Are you signed up for Amazon Local yet? If not, you really should be. Right now, you can get a FREE $3 Amazon MP3 credit! This is only valid on the purchase of an album priced $5.99 or more, but that's still about half off.
This offer is only available for a limited time, and will likely sell out before then, so hurry and get yours now.
Voucher will expire if not used towards the purchase of an MP3 album on Amazon MP3 by September 2, 2012. Available only to U.S. customers. Limit 1 voucher per customer.