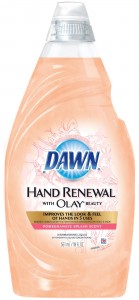 If you can believe it, there is yet another new link to get the awesome Home Made Simple Coupon Booklet again! Go here to get yours.
If you're new around here, the Home Made Simple coupon booklet is filled with over $30 in high value P&G coupons! You will get coupons for Cascade, Dawn, Febreze and more. One coupon to note is for $1 off one Dawn Hand Renewal with Olay. This has gone on sale for $1 at CVS, so FREE after the coupon!
**Allow 6-8 weeks for delivery.