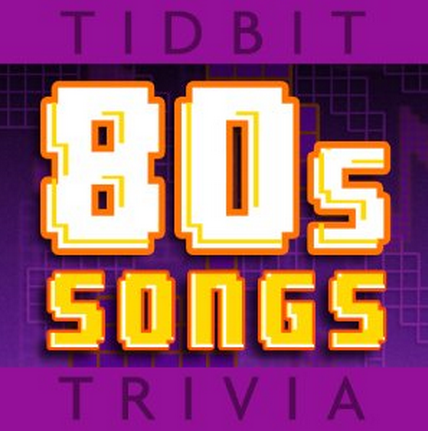 Get this 80s Song Trivia App for Android devices for FREE!  Plus, when you download this free app you'll get $1 code to use toward MP3's.  That's better than free!
Here's some info to convince you to partake in the awesomeness that was the 80s:
How well do you know the songs from the '80s? In this trivia quiz, we'll give you the first lines of hundreds of '80s songs, and you must give us the song title.

All of your favorite '80s artists are featured in the app…Superstars like Michael Jackson, Madonna, Bruce Springsteen, and Prince. Supergroups like The Police, U2, Genesis, and Heart. '80s wunderkinds like Bananarama, Cyndi Lauper, Depeche Mode, Duran Duran, Bryan Adams, The Bangles, and Tears for Fears. Plus all of the one-hit wonders such as A-ha, Katrina and the Waves, Madness, and Men Without Hats. They're all covered!

In addition, many of the questions feature unlockable tidbits that offer fun and interesting facts about the songs and artists. Try to unlock them all.