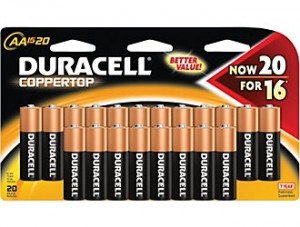 I don't usually post deals this far in advance, but the last time they ran this, it was very popular! Starting April 25th, Staples will have 20 packs of Duracell batteries for $9.99 and you will get 100% back ($9.99) in Staples Rewards. This of course makes them FREE!
Mark your calendars now! I'll also give you a reminder.
Thanks, Mojo Savings!