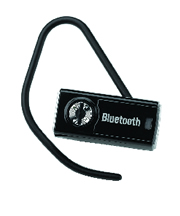 The elegant yet discreet Bluetooth® Wireless Headset is comfortable to use with an adjustable ear loop. It's lightweight and enables handsfree use with your mobile phone. Rechargeable, AC adapter included.
Only 500 available. A Bluetooth® Headset will be sent to the first 500 qualifying respondents. Good luck!
Sign up here before they are all gone!