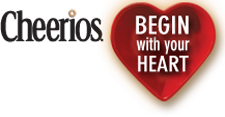 Beginning yesterday, Cheerios is giving away 53,000 boxes of cereal. Click here for a chance to win cereal or other prizes.
If you don't win cereal, every person that tries will get 4 $1 off coupons in their email.
Limit of one FREE box per household, and you can try daily until you win!
Thanks, Southern Savers!