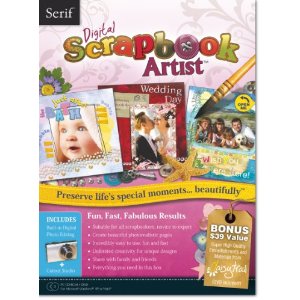 Windows XP/Vista users can download a FREE Digital Scrapbook Artist program ($49.99 value)! This is the full program!
Serif's Digital Scrapbook Artist offers a unique combination of ease-of-use, traditional scrapbooking techniques, and truly realistic-looking results. Now you can quickly and easily transform your photos and memories into wonderfully personal artwork that you will cherish forever.
Thanks, BargainBriana!